Windows
Question Topic
Window Leaks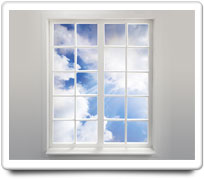 The Home Wizard app calculates your ideal home care program to avoid problems with your Windows, but sometimes trouble can still occur. Here are answers to questions about window leaks.

QUESTION FROM Gerry
How can you repair leaking triple pane windows?
also how can you clean them in between the panes before you reseal them?

ANSWER FROM HOME-WIZARD
Dear Gerry:

I assume that your problem is that you are getting "fogging" in between the panes of glass in your triple pane windows?

My experience has been that unfortunately it is not cost effective to repair leaking triple windows, and that it is better to replace them.

Hope this is helpful.
Home-Wizard.com

House Inspection Associates
Because we really care about our clients!
Windows